With your MyAHEC account, you can:

View or print a free CE record of your AHEC continuing education activities*
Search for continuing education opportunities (locally and statewide)
Select your AHEC marketing preferences
Request information from your local AHEC
Update your contact information

It's free and only takes a couple of minutes to sign up!

Click here to visit MyAHEC now!






---

* CE records from MyAHEC include your AHEC CE activities since 2006 and in many cases as far back as 2003. If you need a transcript showing CE activities further back than your MyAHEC CE record shows or sent directly to a third party, you may email us at earlyjo@ecu.edu and request a transcript from Eastern AHEC for $15.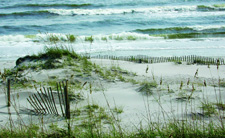 MyAHEC is the main web portal of the North Carolina AHEC program. You can access continuing education listings accross the state and obtain transcripts of your continuing education activities free of charge.